Alpha Grooming Pet Salon – Voted #1 In-Home Mobile Groomers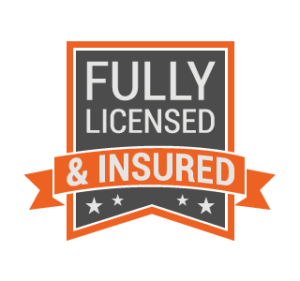 Mobile Pet Grooming Services in Annapolis
Our Groomers are Insured, Licensed & Certified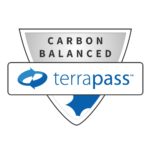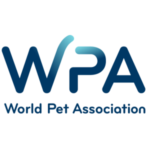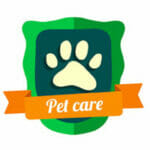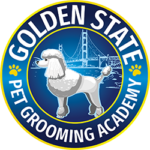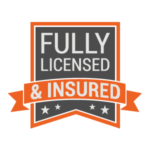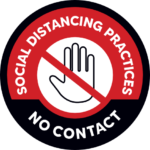 Here's What Our Pet's Owners Have to Say
I've been getting alpha pet grooming for a couple years now and Rafael hands down did the best haircut in my Pom! He definitely is passionate about his...
Maris was our groomer today, and she was great. Our dog is a Multepoo tiny and scared of most groomers, but not Maris. Our dog loved Maris, and Maris loves...
My poor baby Was all matted because she is very old Eduardo did a amazing job with her he took his time and I believe he might have gotten late to his next...
The Messy Monkey Family C.
I've used alpha grooming for my standard poodle twice now. The first time he was groomed by Katy and the second time by Rene. Both times the groomers were...
I have a labradoodle that I use the alpha mobile grooming, Marcio. It is so much more convenient for the mobile truck to come to the house.Marcio did a...
Shinny did an outstanding job with my daughters dog. I am truly happy with shinnys work and recommend this place to everyone that needs mobile grooming....
Great, honest work done by professionals sometimes is a whole lot to ask for in San Francisco - but not here! These folks are amazing! Took care of my...
I have a very old and mean dog that REALLY hates grooming. He is a biter and it's impossible to find people to do grooming. He had really extensive mats in...
I have two dogs that were in need of grooming. One of them only needed a bath and the other one needed a bath and a haircut. The Alpha grooming van...
What a pleasure it was to have our two little Chihuahuas groomed by Yovaneth! He was fast and really took in the look we wanted, shaved down just like puppies! Definitely will be requesting his services again. . .
Thank you so much to Yovaneth! He did such an amazing job on my doggo! He came right on time and did amazing!I'll definitely be booking again!
First time using their service our service guy name is Kevin. He was professional and knows what he was doing. Also they come to your house and bath and groom your dog thats a huge help for me. I LOVE THEIR SERVICE
Love the service they provide! They are excited to see my girls and make sure they feel loved while in their care. They make sure to keep me updated during...
Lucas was super patient and kind to my Pomeranian, Minnie. The haircut turned out beyond cute and all mats were brushed out. Lucas is super talented and a good listener to what I wanted Minnie to look like. It was well worth the cost. I would recommend Lucas to any dog owner looking for a professional groomer who can make your pet look it's best.
I had a great experience with my puppy Fiel. He looks so great thank you guys, you are amazing. Definitely, I'll be a regular customer.
I could not find a groomer who wasn't booked months out. I got very lucky when I got a call back letting me know there was an opening and they would get me in!! The groomer arrived on time. My frightened pups relaxed in his care. My little pups came prancing into the house looking so fine after their grooming appointment. Everything I asked for was done to perfection. Thank you so much! We are thrilled.
We loved how he left our dog. He has so much patience and knows how to communicate well with us made sure we liked his haircut. Really do recommend 10/10.
We had Angel for my 9 month old maltipoo's groomer. Our appointment was at 3 pm but he arrived an hour earlier. My puppy can be difficult as it's her first...
I have a white dog and it's easy to tell if the wash job wasn't thorough. She comes out bright, fluffy, and perfectly clean after Erwin is done with her. I've tried other places but this guy is the real deal!
This review is for Lucas. I have a 1.5 year old Yorkshire Terrier (named Cookie) who was in desperate need of grooming. Lucas was on-time, very polite and...
Cristina took great care of my senior dog. I've been nervous because of his age to hire anyone to groom him but I've been injured so I couldn't do it myself. Cristina was on time, super kind, and he came back happy! I loved the little bow tie too. Thanks Cristina!!
Absolutely loved the service. Will book again. Great experience.
Cristina and her husband were terrific. Did a great job on my 2 senior dogs. He was gentle with both of them and the end results were exceptional.
Anbolyn is very friendly and obviously loves animals. Great service for my cat and she didn't have to wait in a cage at pet store for hours
My cat Sophie is a warrior cat. 21 years young and still going strong and beautiful. Unfortunately with geriatric kitties they get matted. I mean MATTED....
We got our 6 month old puppy Peanut his first VIP experience with Breno today. I saw their van driving down 101 a few weeks ago and booked online because...
WOW !!! Françoise was wonderful ..my yorkshire was very happy and calm , the hair and nails was perfect !! I highly recommend Françoise and I'm sure you...
Your Pet Is In Good Hands With Our Team! At Alpha Grooming Pet Salon we offer a professional and caring Pet grooming service, we can confidently claim to be the best dog and cat grooming in Annapolis
Let Your Pet Get the Best Care in the
Comfort of Your Home...


Only the Top Groomers
Our groomers have at least a minimum of two years' experience with senior and special needs pets and are comfortable working with all breeds of dogs and cats. We background check and safety check every groomer two times a year.

Our Grooming Packages
We offer three Grooming Packages: bath, grooming, and V.I.P. All packages include bathing, hypoallergenic shampoo, conditioner, eyewash, anal glands expressed, nails trimmed, ear cleaning, hand blow dry, and complete brush out.

Benefits Of Grooming
Regular grooming is vital to your pets physical and emotional well-being. Ungroomed pets are at a risk for fleas, ticks, parasites, roundworms, Lyme Disease, Matted Fur, and other ailments. Hiring Alpha Grooming, on a regular basis, will benefit your pet's health and increase their overall longevity.
Annapolis (formerly Monti) is an unincorporated community in Sonoma County, California, United States. Annapolis is situated near the coastline of northern Sonoma County, and is 5 miles (8.0 km) north-northeast of the nearest community, Stewarts Point. Annapolis has ZIP code 95412. The community is named after Annapolis Orchards, which was founded in the area in the 1880s. As of 2010, Annapolis has about 401 residents.
Alpha Grooming Mobile Pet Spa provides grooming and luxury spa services curbside for your pet!
Whether your pet is catching Squirrel at San Francisco Fisherman's Wharf (Marina) or enjoying the Valley Weather at Sacramento, Alpha Grooming Pet Salon is the best option at the Comfort of your home!
"We have over 50+ Mobile Pet Grooming Vans, serving over 200+ Cities in California to making it easy to get your pet looking beautiful"
Voted Annapolis #1 Mobile Pet Grooming Service. Experienced Staff W/ Pet CPR/First Aid Training. We come to your house, Mobile Dog Grooming Services, and Mobile Cat Grooming Services